About Solvency II Solutions
A City of London based, cost-effective provider of Solvency II Excel-based SCR Calculation & XBRL reporting solutions for the Insurance and Asset Management communities. The company has been created with a sole focus on providing the Insurance industry and Asset Managers with a customer-centric holistic solution for the data collection, validation and submission of Solvency II regulatory returns.  Our product Tabular is currently used across the EEA by a spectrum of Life and Non-Life insurers, Asset Managers, Consultancies, and Actuarial firms, among others.
---

The Solvency II Solutions team have a wide ranging skill-set, with experience working for top-tier insurance ratings agencies, technology companies, insurers, asset managers & the Lloyd's market.
The team, based in the City of London, uniquely has delivered regulatory return software to over 90% of the UK market, as well as worked in the industry delivering insurance entities' Solvency II Pillar 1 and Pillar 3 projects.
It is this dual-solution development expertise and client-side experience that has helped us form our unique offering, that we believe could play a valuable role in supporting your implementation of — as well as solving the problems associated with — the Solvency II reporting requirements.
There is no other Solvency II solution provider that has a team with this level of expertise and experience available to support you through this process.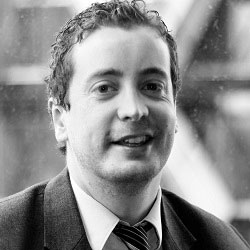 John Staines
Chief Executive Officer
John has 20+ years of experience in the insurance industry having worked for a leading rating agency specializing in the insurance sector and for a Lloyds Syndicate and global (re)insurer in Solvency II focused roles.
He brings an understanding of the regulatory requirements and also the practical challenges facing insurance companies' Solvency II implementation efforts.
John has been involved with Solvency II from a number of perspectives.
In his role as technical expert within the BestESP (Solvency I reporting software for the UK) development team, John was the subject matter expert on the UK insurance regulations. His responsibilities included working with the FSA (as it was) to design the validation rules used by the FSA in reviewing firms' annual regulatory submissions.
After five years in this role, John moved to the ratings division within A.M. Best as a financial analyst. Analysing insurers' implementation of the Solvency II requirements, and particularly the capital implications, was a main part of the role. Moreover, John was the primary analyst responsible for Solvency II and contributed to A.M. Best's response to Solvency II and a number of market reports.
In his last role, John worked as a technical lead on several projects implementing the Solvency II framework requirements, focusing on reporting and system and process changes. John holds a BSc in Mathematics from York University and the Chartered Financial Analyst designation.
+44(0)208 133 5709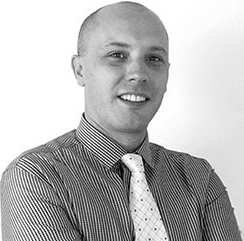 Adrian Kent
Chief Technology Officer
Adrian has 25 year experience managing software development projects, mostly within the finance and insurance sectors.  Adrian originally trained as a management consultant with PwC after completing a BSc at Bristol University.
+44(0)208 133 5659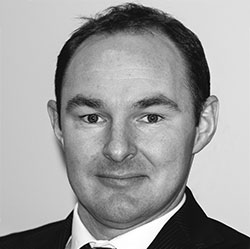 Richard Dellabarca
Non-executive Chairman
Richard brings twenty years' experience of working in the financial sector in a variety of executive and non-Executive roles.
Richard is currently Non-Executive Chairman of ISDX, a FCA Regulated Investment Exchange owned by ICAP Plc. In addition, he is Chief Executive Officer of The KlickEx Group, a regulated automated clearing utility for high frequency, immediate multi-currency domestic and cross border payments across the entire banking participant eco-system from Central Banks through to Retail consumers.
Prior to this Richard was Group CFO for Chi-X Global, an industry leader in operating Regulated Stock Exchanges around the world. And before this, he was Co-founder and CFO of Staccato Communications Inc (formerly Artimi), a venture capital funded wireless semiconductor company that raised over $90m in six years before exit in 2008. Prior to this, an investment banker for a number of years with BZW and then ABN AMRO, working in both New Zealand and Australia in M&A and Equity Capital Markets.
Richard holds an MBA from Cambridge University and is qualified as a barrister and solicitor, and chartered accountant.
Contact our team
Get in touch with our team to request a demo and to discuss your requirements.
Contact us