Tabular for Microsoft Excel
Solvency II SCR Calculation & XBRL Reporting. A comprehensive Pillar 1 to 3 solution
Tabular is an Excel-based Solvency II Pillar 1 SCR calculation engine & QRT XBRL reporting software tool, seamlessly integrated into a Microsoft Office User Interface.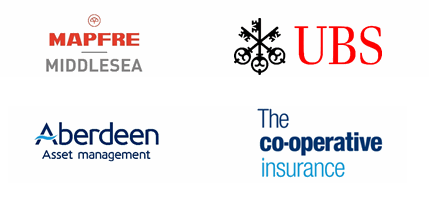 Our Clients
Solvency II Solutions is now working with over 100 insurers across 12 jurisdictions in the EEA including Ireland, United Kingdom, Gilbraltor, Malta, Slovakia, The Netherlands, Sweden and Greece and our partners include MBE, Silverfinch, and Barnett Waddingham, with more to be announced.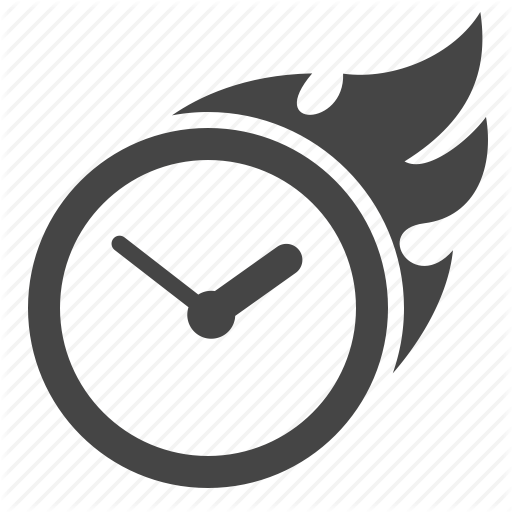 Powerful, Efficient, Save Time
"We used T4U for the Q3 2015 preparatory phase reporting and Tabular for Q1 2016. The ease of loading Tabular through the Excel interface and the audit controls and ready-made management sign-off reports in place meant we were able to reduce the end-to-end reporting process from 12 working days to 2 working days – and received fewer (no) validation errors or plausibility check errors from our Tabular submissions"

PRA
Clients and Regulatory Authorities Trust Tabular – The first wave of Solvency II filings were completed by our clients using Tabular. Many of our clients have also successfully taken part in the full Solvency II (XBRL taxonomy v2.0.1) Day 1 and Quarterly test XBRL environments across multiple EEA jurisdictions. Our XBRL generation and validation module are fully aligned with the taxonomy and local XBRL Portal implementations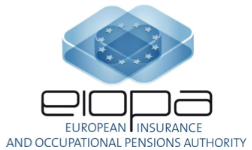 T4U / EIOPA
EIOPA decommissions the Tool for Undertakings (T4U) – If you are looking for a EEA wide low cost T4U alternative, we would welcome the opportunity to introduce you to Tabular, our low cost XBRL reporting tool that delivers all the functionality of T4U and much more. Please click on the following link to find out about the timelines for EIOPA's decommission of T4U and how we can help you T4U Alternative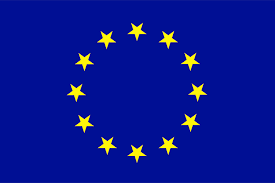 Local NSTs
Supporting local requirements – In addition to the EIOPA templates, Tabular includes the local regulator (NST) and Central Bank reporting templates for the UK, Ireland, Malta and the Netherlands. We have also rolled out new functionality to support clients' Sii reporting challenges, including a PCC consolidation tool for Gibraltar and Malta insurers that are required to submit a consolidated PCC submission wrapping up all Cells and the Core.

A.M. Best
Solvency II Solutions presents on SFCR with A.M. Best
On 19th January our CEO, John Staines, presented at the A.M. Best Solvency II public disclosures seminar. Topics included: templates included within the SFCR, the narrative disclosures within the SFCR and relation to RSR and ORSA, external audit of the SFCR and finally market impact of voluntary SFCR disclosures already made.
Slides from the event are available here

The Industry's leading Solvency II SCR Calculation & Reporting Tool
Built by people from the industry, for the industry.
Tabular's low IT footprint allows users to rapidly deploy and implement within minutes across their organisation. Innovative, use of a server-less database provides multiple users with an enterprise-quality control structure, while continuing to operate in an excel based environment.
Governance requirements met
Fully equipped to meet the onerous new Solvency II data governance requirements, such as the need for a full audit trail, without expensive license costs.
Local source linking
Tabular enables users to directly link source files to the reporting tool – unlike cloud-based solutions.
QRT templates
All EIOPA, Lloyds and national specific templates across the EEA.
Validations
All EIOPA, XBRL taxonomy, Lloyds, and NST specified validation, plus additional bespoke SiiS validations.
Submissions
All file formats including XBRL, XML, Excel, Word and PDF (for SFCR and RSR) as required under Solvency II.
Unique and Innovative Functionality
Tabular is packed with innovative features that make the business of Solvency II reporting easier than it has ever been.
Unlike our peers, through our client-side experience of delivering Solvency II projects, we at SiiS have uniquely developed a suite of additions that can assist in solving the challenges that your company is bound to face during the Solvency II process.
Security Control
Grant access to those who need it, and limit it for those who don't.
Unlike simple Excel based solutions, Tabular has an enterprise-like security module requiring system credentials for all users, allowing for example configurable control structure for each user and/or department such as controls for QRT read/write access, and schedules of authority for sign off and submission.
Full audit trail capability
Reviews and audits become easier with complete tracking of changes.
Tabular tracks every change by every user, as well as enabling user annotations, to provide a full archive for any internal or external audit or regulatory review.
Regulatory Hub
Context-sensitive reference helps you make sense of the regulatory framework.
An in-built regulatory hub providing cell by cell context sensitive EIOPA and Lloyd's Solvency II reference material – including Directive, Delegated Acts, ITS, Guidance, EIOPA Q&A's, Lloyd's pillar 3 return instructions, Lloyd's pillar 3 FAQ's, LMIF templates etc.
Narrative Reporting
Seamless integration connects narrative report with QRTs ensuring they are always synced.
Fully configurable data connectivity with the Tabular database provides seamless integration with Microsoft Word ensuring real-time synching between quantitative and qualitative reports;
Innovative Data Import
Powerful and flexible data import; featuring extensive validations with real-time reporting, intelligent transformations and more.
Flexible, configurable import function that supports XML, Excel and CSV as well as the standard XBRL file format. In addition the tool provides extensive pre-import validations with detailed real-time reporting, custom import mapping, data transformations from source values to Solvency II compliant values, as well as connectivity to external APIs such as data vendors, or the proposed tripartite data exchange template.
Workflow
Manage the Solvency II process by accurately keeping track of progress, managing contributions and dependencies, and utilising the full MS Office productivity suite.
A cutting-edge workflow engine integrating task, data and dependency management in an intuitive, interactive graphical interface with QRT and other data content. Administrators and task owners can be automatically notified of upcoming, new or missed deadlines by virtue of full integration with other Microsoft Office applications (e.g. Outlook).
Even more innovative functionality
User Annotations
Tabular enables users to annotate and customise features across the entire platform; such as validation, audit log, and regulatory hub. Add your assumptions, archive regulator communications, leave audit notes etc and configure how those annotations are available currently and rolling forward.
Benchmarking analytics
Tabular comes with pre-built and configurable dashboards for inspecting data integrity, benchmarking and trend analysis, as well as intra and inter period delta analysis.
Group consolidations
In addition to solo reporting templates, Tabular's one-click consolidation functionality enables group reporting templates to be generated for submission.
Custom data validations
Our custom validation builder allows implementation of bespoke, user-specific validations to complement core specified validations.
Effortless IT implementation
Tabular is a Microsoft Office Add-in with a server-less database, which makes getting set up and started a simple, intuitive and rapid experience. In the rare event that an issue arises, full online and telephone support is available.
3rd party Integration
In-built API interfaces enable seamless integration with a range of 3rd parties including asset data providers, modelling and actuarial firms.
Pillar I Integration
A standard formula SCR calculations engine, assured by leading industry consultant, Barnett Waddingham, integrated within the Tabular platform, including extended security and audit control to Pillar I. Available in our
Tabular+
product.
Lowest Cost
Enterprise functionality for your budget. Tabular provides an excel-based solution with enterprise-like functionality and customer support at the lowest cost to clients.
Try Tabular today
Get in touch with our team to request a demo and to discuss your requirements.
Contact us